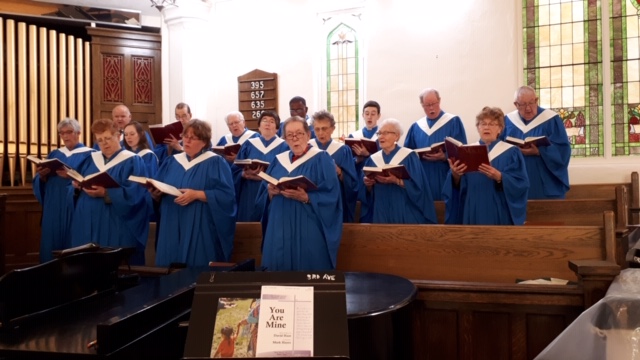 SUNDAY WORSHIP:
Rev. Jo-Ann Hills

Service 10:45 AM
Sunday School
During Church Service


1301 - 102nd Street
North Battleford, SK.
S9A 1G4
Phone: 306-445-8171




Email
W E L C O M E

If you are a visitor or newcomer to Third Avenue United Church, our first hope is that you will experience God's love and care. Our second hope is that you will also experience our love and care. Some of us are shy and quiet, while others are bold and outgoing. Yet, in all our ways we want to say:

"YOU ARE WELCOME!"
---
WELCOME!

Third Avenue United Church conducts
regular Sunday Face-To-Face and "Live Stream" worship services.
at 10:45 AM

Sunday School During Church Service
If you are unable to attend our Sunday services,
Click on the "SUNDAY SERMONS" tab to view "LIVE STREAM" Regular Sunday services are conducted by Rev. Jo-Ann Hills
Worship livestream begins at 10:45 AM every Sunday
The "LINKS"
tab will also connect you to many other on-line resources.
THIS IS WHO WE ARE.
We are a church in the center of North Battleford that welcomes people of all ages and different racial and ethnic backgrounds.
We are a friendly community of ordinary people following Christ on a never ending spiritual journey.
We enjoy friendly and relaxed religious services; our music is a mixture of old and new in a setting where both choir and congregation enjoy singing.
We provide a wonderful Christian Education program for all children; baby sitting services are available to parents.
THIS IS WHAT WE ARE ABOUT.
We are passionate about preaching and sharing the word of God.
We share God's word by providing regular religious worship as well as support for weddings and funerals.
We, as a Christian community of faith, have adopted and prayerfully put into words and deeds what we believe to be our mission in our community and the world.
HOW DO WE LIVE OUT OUR MISSION?
We live out our mission by seeking to love and care for God's creation through worship and work in community by:

Generously sharing our facilities with the community at large.
Offering a dynamic Christian Education program through our Sunday School and Bible Study.
Offering an excellent music ministry which includes both Choir and Handbell Choirs .
Serving the local community through participation in many organizations and groups; many of our church members have been recognized as North Battleford's Citizens of the Year.
You are invited to join us at "Avenue Cafe@Logie" in Logie Hall
before church from 10:00 - 10:30 AM
for coffee, tea or juice and something to nibble on.
| | | |
| --- | --- | --- |
| ALL AREAS HAVE | | ACCESSABILITY |
Website Editor: Kenneth Holliday